Buffalo Chicken Salad on Tomato Slices – LOW CARB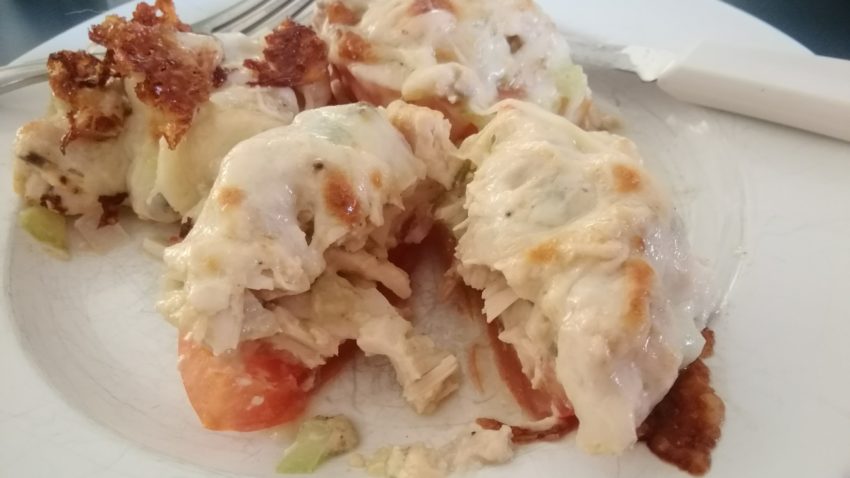 I get all my ideas by browsing recipes and taking what I like best and making it my own.  This is my own creation based on doing just that.  I started with a basic chicken salad recipe, and then saw in the comments that someone added capers and somewhere else they added a hot sauce.
I was like, YUM!  I removed the dijon mustard and salt, added capers, and franks hot sauce and used my homemade blue cheese instead of mayo.  Put this over a half a scooped out tomato and added some grated mozzarella, and baked it for 12 min at 375.  Kind of like a tuna melt!  Here's the official recipe:
1/2-3/4 cup celery, chopped fine (to your taste)
1/2 cup BLUE CHEESE (your favorite, or homemade), use enough that is moist, but not wet
2 Tbsp Capers, chopped
2-3 Tbsp Red Onion, chopped fine
4 cups shredded chicken (use the rest of your rotisserie)
Black Pepper – to taste
2 Tbsp Franks Hot Sauce
1/2 cup mozzarella cheese
Delicious and filling!