Syeather in Print
Adventures in sailing, travel, food, and life
e95616c3bbcbf5c7b4c6ed50c65c774b

MEAT FILLING: 1 tablespoons of Olive Oil & 1 Tbsp Butter 6 cloves of Garlic, crushed 1 tablespoon of Dried Oregano 1 teaspoon Rosemary 1 small Onion, diced 3 sticks of Celery, diced Salt...
Crust:1 cup carbquick (you could use blended nuts too)3 T butter1/3 cup heavy cream1/2 tsp cinnamon2 T swervePre-bake at 325 for 10 min. Filling:1 lb ricotta1 lb cream cheese4 T melted butter4 eggs1/2 cup...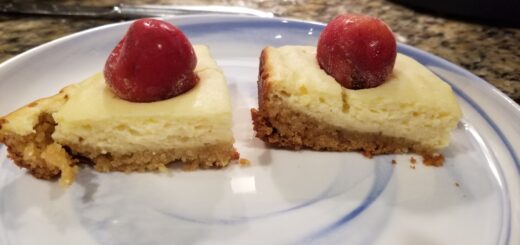 My daughter used to love gooey bars. She hasn't had them in a really long time and went low carb some time ago. She asked if I would make her a low carb gooey...